From The Room Service Group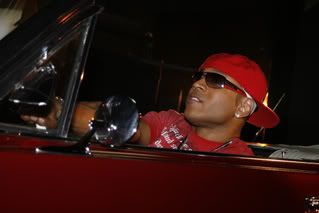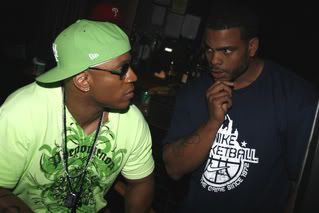 ---
LL COOL J -- "EXIT 13"
"I never could have predicted that I'd still be rocking the mic more than two decades after my debut, but here I am," LL Cool J says with a smile. 
Here he is indeed. Nearly 25 years since he first burst onto the scene, LL Cool J continues his vibrant, trailblazing career with the release of EXIT 13, his appropriately titled 13th album for the only label he has called home - Def Jam Recordings.
EXIT 13 is a study in contrast and showcases LL Cool J's duality. "Depending on my mood, I can be aggressive, explosive and in-your-face, or alternately suave, smooth and sensual. It's no secret that I like making love songs as much as I like to lay down rhymes," commented LL.  With a career chock full of both and a new album packed with collaborators as diverse as 50 Cent, Wyclef Jean, Richie Sambora and The Dream, and producers such as Suits, DJ Scratch, Ilfonics and Raw Uncut, EXIT 13 is the album LL Cool J fans have been clamoring for – full of passion, braggadocio and smooth rhymes.  "When it came time for me to go into the studio, I tried to make this project as relevant as my first, and having that sense of my career coming full circle. Believe me, it was a blessing to be able to go back into the studio and create this album."
Joining forces with 50 Cent on a track called "Heartbeat," the two Queens natives rap over a stripped down track, while sounding like they are having a good time. "It's a song about role playing," says LL of "Heartbeat."   On the tracks "Rocking With The Goat," LL taps into his native New Yorker persona, and teams with labelmates The Dream on EXIT 13's first single "Baby."  The track, which recently debuted on the Billboard charts, marks LL's 42nd career chart debut.
What began for LL Cool J in the nascent, burgeoning rap and hip hop scene of the 80's, has now seeped throughout the musical and cultural phenomenon that is today's hip hop. All the while, LL Cool J has remained a musical and cultural force, a living icon and a significant, relevant artist still churning out the hits.  First introduced to the world in 1984 as a Def Jam Records flagship artist, LL is the first rap artist to amass ten consecutive platinum-plus selling albums, while 2004's "THE DEFinition" and 2006's "Todd Smith" both went Gold.  He is currently tied for third place for most Billboard chart debuts by a rapper.
As an entertainer, he has succeeded in crossing into multiple mediums.  Already a talented actor, author, recording artist, two-time Grammy Award winner and NAACP Image Award winner, LL continues to display his wide range of talents in his projects. 
He recently inked an exclusive deal with Sears, Roebuck to brand an affordable clothing line that will appeal to families.  A focal point of Sears own re-branding efforts, LL's merchandise is slated to hit stores in time for back to school.  "The clothes are fashion forward, and I'm using my whole family in the ad campaign." 
Expanding into the digital world, LL has founded
www.boomdizzle.com
, an online social networking community designed for aspiring artists to record, share and remix original music and video content, as well as an online space for LL to share his music and highlight ancillary projects.
As an actor, LL Cool J recently wrapped production on "The Deal" opposite William H. Macy and Meg Ryan. He also recently starred in Paramount Pictures' "Last Holiday," opposite Queen Latifah. The film was lauded by fans and critics alike and proved to be a box office draw.  Both "Last Holiday" and "Edison," a film starring Morgan Freeman, Kevin Spacey and Justin Timberlake, are now available on DVD.
 
Over the years, LL has appeared in more than 30 films and starred opposite acclaimed actors such as Samuel L. Jackson and Colin Farrell in Sony Pictures blockbuster "S.W.A.T.," Al Pacino, Jamie Foxx and Cameron Diaz in Oliver Stone's "Any Given Sunday," and Gabrielle Union in Focus Features' "Deliver Us from Eva." Other film credits include "Rollerball," "Charlie's Angels," "Kingdom Come," "In Too Deep," "Toys," and "Slow Burn," with Ray Liotta.  He has also received a Blockbuster Award for best comedic performance as the "Chef" in Renny Harlin's blockbuster action film "Deep Blue Sea."
    
Three years ago, LL transitioned to television with a dramatic and critically acclaimed performance on the second season premiere of FOX's hit drama "House."  He recently guest starred on the NBC comedy "30 Rock" in a memorable performance as hip hop mogul Ridiculous.  He currently has a new dramatic television series is in development at CBS.
Also an author, LL's recently released his new fitness book, LL Cool J's Platinum Workout, which was a New York Times Bestseller.  In the book LL shares his personal workout regimen in a revolutionary new program that promises to help anyone build muscle and burn fat.   In 2002 he released a children's book, And the Winner Is, as part of Scholastics series of books and CDs by today's hottest rap stars called "Hip Kid Hop." And the Winner Is tells the story of a young basketball player who learns the importance on winning and losing gracefully.  He also penned a 1997 autobiography, I Make My Own Rules.